I'm a member of several nail polish groups on Facebook and I have met some awesome people, both bloggers and non-bloggers, through these groups. One of these people is Rhonni, who blogs over at Nailtique. Rhonni and I first met through a group buy that she was coordinating and have been firm friends since. She is such a sweet, kind woman, and offered to share the polish love by purchasing essentially anything I wanted that she could source, with the intention of on-selling them to me. So far, she has shipped three parcels to me, and I don't think these will be the last!
As always, click through for a breakdown of what I got!
The Revlons:
Revlon nail polish in Colada Fizz, Appletini Fizz, Watermelon Fizz, Grape Fizz, Pineapple Fizz, and Orange Fizz
After Wendy sent me Mint Fizz and Grapefruit Fizz I absolutely had to complete the set. These polishes are awesome. Not only are they scented but the glitter in them looks like teeny little flakies, and we all know that flakies are the best.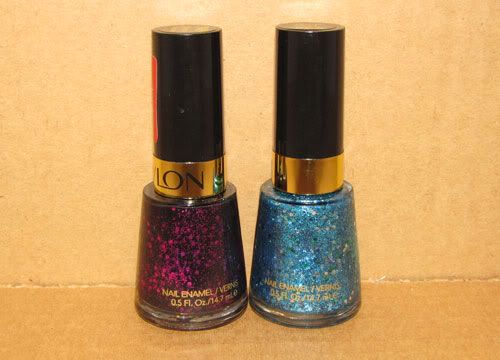 Revlon nail polish in Facets of Fuchsia, and Blue Mosaic
At the time, every blogger worth his or her weight in nail polish was blogging about these babies. I felt a little bit like I was just jumping on the bandwagon and I didn't really want these, but once I saw them IRL it was love.
The Wet n Wilds: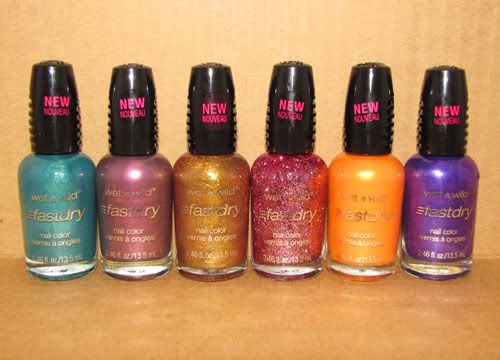 Wet n Wild nail polish in Diving for Pearls, Sea of Dreams, The Gold and The Beautiful, Atlantis, Magic Trident, and Buffy The Violet Slayer
I really have something to get off my chest right now: the Wet n Wild fast dry bottles are uuuuuugly. Seriously. Look at one from the top down. What is it? A munted circle? A wannabe hexagon or octagon or something? Regardless of the shape I still love the colours though. This poor little Sea of Dreams wasn't even on my wishlist but no-one wanted him so I took him home. I'm glad I did - swatches do this colour no justice.
The Funky Fingers: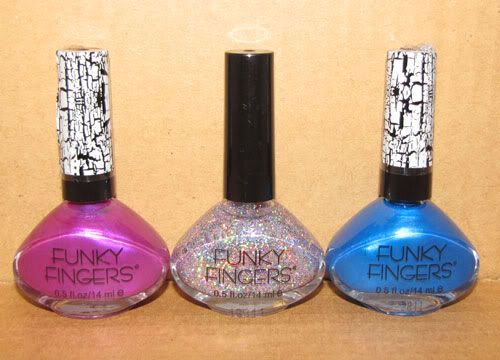 Funky Fingers nail polish in Fuchsia Scales, Sand and Stilettos, and Blue Scales
I love the Funky Fingers crackles. Rhonni had bought me a Gold Scales too but unfortunately he died of scurvy on the journey, like all the immigrants did on the boats back in the day. Or something like that.
The Pumpkins: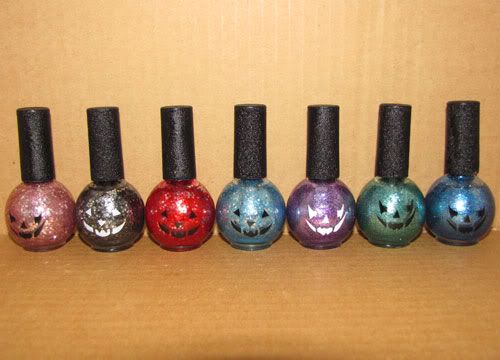 These cuties don't have names or numbers, or even a brand, but I believe they are from a store called Meijers in the US. All of these are glitters: the first four have larger silver glitter mixed in with another colour, and the last three are finer glitter particles. The blue one right in the centre is surprisingly quite close to Revlon Blue Mosaic. They aren't dupes but are similar. The Revlon has larger green glitter as well as the large silver pieces, and the Pumpkin's blue glitter is a lot finer.
The others:
NYX Girls nail polish in Dorothy, and Barielle nail polish in Elle's Spell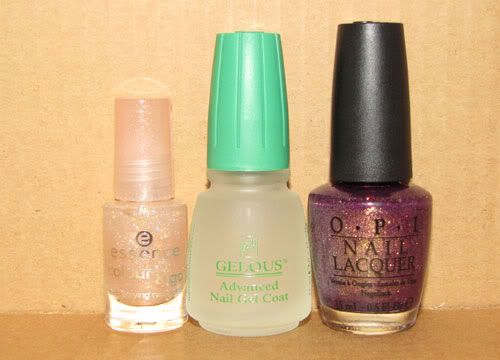 Essence nail polish in Space Queen, Gelous topcoat, and OPI nail polish in It's My Year
These ones are all pretty self-explanatory. I got the Gelous because I've heard good things about its taming of hungry glitters. All the rest are just beautiful and needed to be in my collection.
What I really like about getting parcels from Rhonni is how she packages them. Yes, I know, that sounds really lame, but it's really quite heartwarming to see the effort she goes to. She not only packs the polishes with love but there's unique touches included. See what I mean…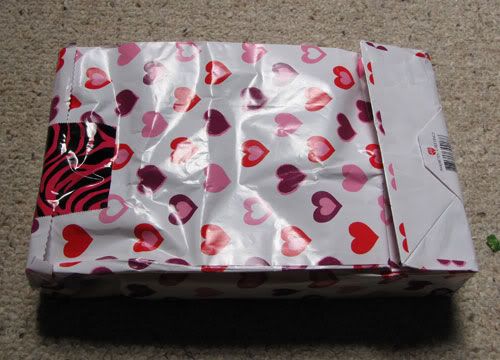 What a cute little bag! I wanted to keep this but the boyfriend wouldn't let me. I guess he was kind of right when he said, "What are you going to do with it?".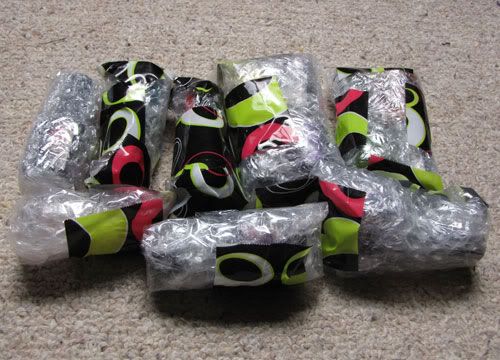 Regular tape is for the weak!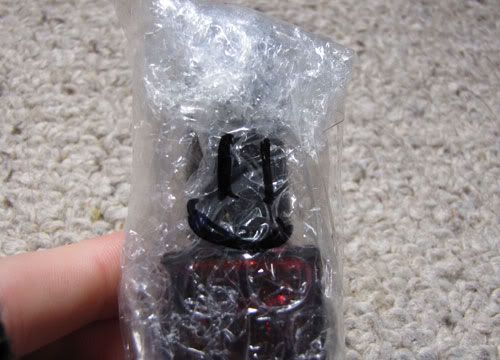 Happy faces for happy polishes.
This is a ziplock bag with a cupcake on it (!!). I have never seen anything as cool as this. We only get dumb bags with Elmo on them here.
I feel super blessed that Rhonni took the time out to buy all of these polishes for me. She is a lovely lady with a heard of gold and I'm glad she is a part of my 'polish family'. Here's to more hauling!
leonacarolina posted this