Recently, Lime Crime held another flash sale, this time to celebrate reaching 55 000 fans on Facebook. The sale went for 24 hours and a coupon code was circulated that gave you a whopping 55% off Magic Dust eyeshadows and eye primer! Of course, I jumped at the chance to complete my Lime Crime make-up collection. I was also incredibly lucky to snag some lipsticks as part of the sale. They were not intended to be discounted but right at the beginning there was a problem with the code applying itself to everything in your cart. The lovely staff at Lime Crime decided to honour all sales with discounted lipsticks as they deemed the issue "their mistake". How awesome is that?
Today I will swatch the four lipsticks I got in my parcel, and still to come are the six Magic Dust eyeshadows I bought. Click through for photos!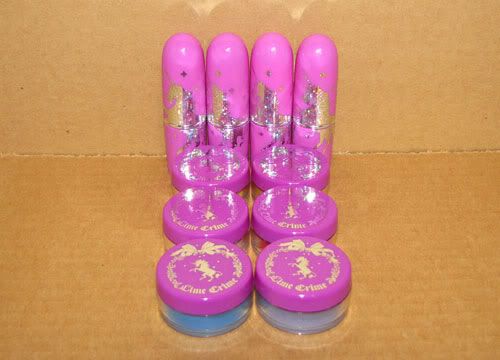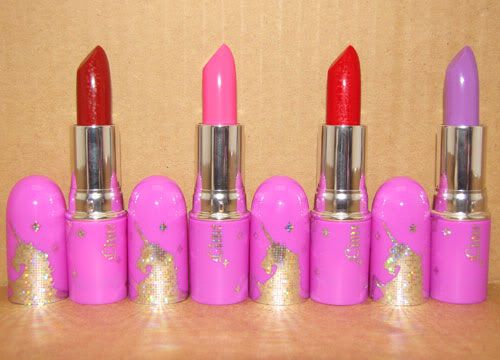 Lime Crime Candyfuture lipsticks in Glamour 101, Countessa Flourescent, Retrofuturist, and Airborne Unicorn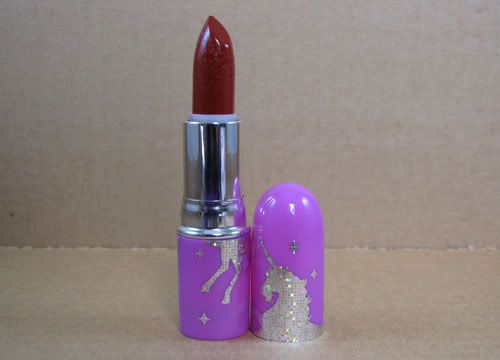 Lime Crime Candyfuture lipstick in Glamour 101
Glamour 101 is a new lipstick from Lime Crime, recently released as part of their limited edition Lip Noir collection. Lime Crime describes it as a "deep wine-red with berry undertones".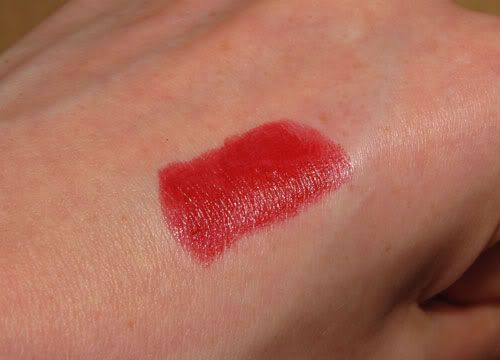 Lime Crime Candyfuture lipstick in Glamour 101: photo taken with flash
While I really love this lipstick, I'm not sure I would consider it 'wine red'. To me, wine red is a bit deeper than this. I don't think that Glamour 101 is as deep or as brown toned as the website swatch photo shows either. It's still gorgeous regardless, and I'm not disappointed in my purchase here. I think it goes with the vintage sex-kitten vibe of Lip Noir perfectly.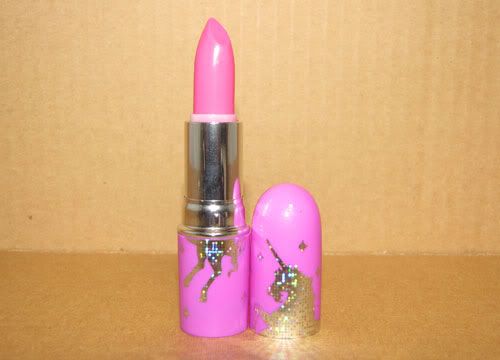 Lime Crime Candyfuture lipstick in Countessa Flourescent
Countess Flourescent is a bright, bubblegum, Barbie pink. I bought this one because I realised I had very few, if any, light and bright pink lipsticks in my collection. I was unsure if it would suit my skintone, but it is claimed that it suits all complexions, so I was willing to take Lime Crime's word for it and give it a shot. (And I mean, at 55% off!? Why not!)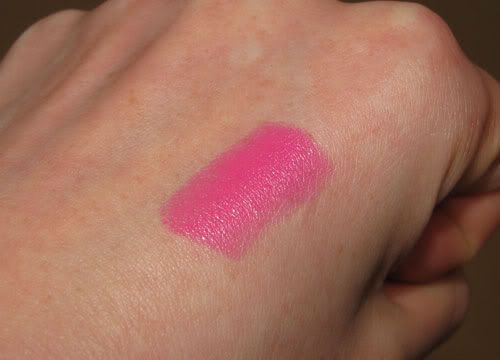 Lime Crime Candyfuture lipstick in Countess Flourescent: photo taken with flash
This photo is very colour accurate (at least on my monitor!). Countess Flourescent really is a bubblegum pink. It's amazing. Slightly less vivid than the website lip swatch but that's to be expected. And it suits my skintone! Just like they said. I can't wait to rock this one over the summer, with a pretty little dress and cute flats.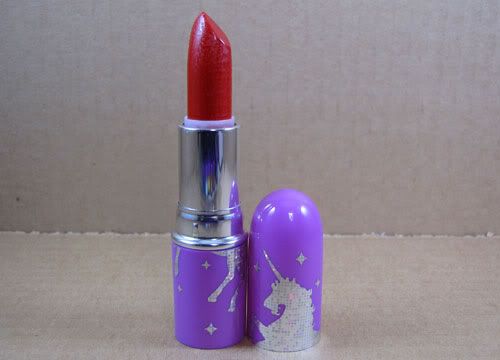 Lime Crime Candyfuture lipstick in Retrofuturist
I think that Retrofuturist can safely be called Lime Crime's flagship lipstick shade. If you own just one lipstick from the company, it's probably going to be this one. The website describes it as a "bright retro-red" and points out that it is a true red, as in one that leans neither blue nor yellow.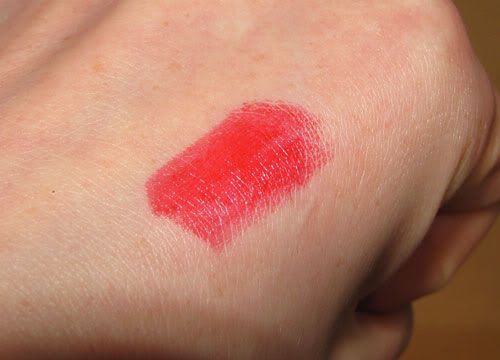 Lime Crime Candyfuture lipstick in Retrofuturist: photo taken with flash
I would have to agree with the claim that it's a true red. It may look like it's a little blue-leaning in this photo but I think that's because of my skin being yellow undertoned or something. I'm 1/4 Italian and over the summer months, I tan up like nothing else and my skin ends up very olive. The website swatches are quite close to the reality of this lipstick. Retrofuturist is like the lighter, brighter older sister of Glamour 101.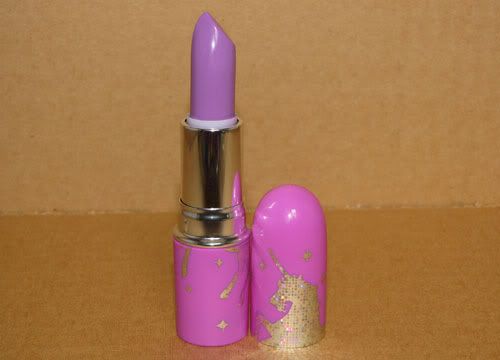 Lime Crime Candyfuture lipstick in Airborne Unicorn
Airborne Unicorn is the lipstick I was the most excited about. I had planned to purchase this back when Lime Crime had their 35% off flash sale but they unfortunately ran out of stock just days before the sale was set to start. Airborne Unicorn is described as a "medium violet-purple lipstick with a neon note".
Lime Crime Candyfuture lipstick in Airborne Unicorn: photo taken with flash
Airborne Unicorn is a lovely pinky-purple colour. It's absolutely gorgeous. I am so pleased I finally got my hands on a tube. Again, I think this will be a great lipstick for the warmer months. If you add a little more pink and take away a bit of the neon from the website lip swatch, you've got the accurate colour.
Overall, I am overjoyed at my lipstick purchase from Lime Crime. I love all the colours, and I am madly in love with the light vanilla scent they have. It smells almost good enough to eat! The lipsticks are all very buildable and have lots of flexibility in the way you apply them. I also love the creamy texture. They slide on effortlessly.
I feel very lucky I managed to score these babies at the discounted price. A shout out to Lime Crime for being good sports and honouring the sale, despite it being unintended!
Note: These products were purchased by me, with my own money.
leonacarolina posted this