This is a NOTD from just over a week ago. I thought it was worth sharing despite its lateness in making it to the blog. Why? Well, two words… silver cap.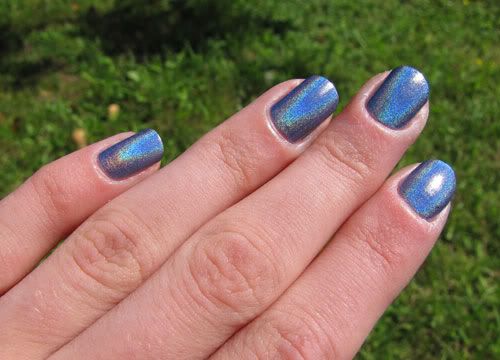 For those of you who aren't total obsessive lacquerheads like me, this is China Glaze 2NITE. As you can see, it's a dusty blue (probably almost periwinkle) holo. 2NITE was released with the OMG collection which came out a few years ago. All of the polishes from this collection are hard to come by these days. The bottles all have silver caps (lids) so amongst the polish world there is a special significance attached to those polishes with silver caps.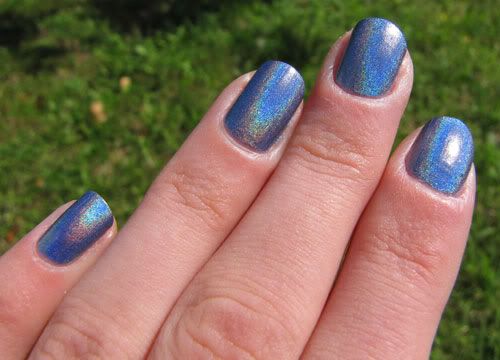 A friend of mine and fellow blogger, Chelsea, picked up 2NITE while out dusty hunting, and she was kind enough to offer it for sale in a Facebook polish group we're both members of before she put it on her blogsale. I was so lucky to get it - I procrastinated on it for at least 30 minutes before I messaged her to ask if it was still available. And it was! I thought it would have been long gone but no, it was meant to be.
2NITE is probably one of my favourite polishes ever, and not just because it's a silver cap! I really love the shade of blue. It's totally gorgeous. I just wish summer had been sunnier so I could have shown it off more!