I intended to post these photos ages ago - you know, close to the day I actually wore the polish on - but life and other things got in the way and I simply just didn't get around to it. But, I finally got a free moment, so here they are!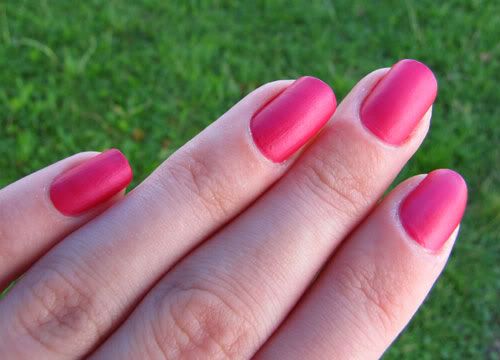 This is OPI La Paz-itively Hot Matte. Two coats, no top coat. I love this polish. It looks like bright pink satin ribbon. Here's a photo of it in sunlight:
Such a stunning colour. Of course, being a matte, application was tricky, but if you work fast with thick coats you'll be fine. Remember that you can clean up the mess later so you don't need to colour perfectly within the lines!
loooonylovegood likes this
tiffanylacquer likes this
leonacarolina posted this