A few days ago, some girls in a nail polish Facebook group I'm a member of decided that we should do a group water marble on a particular day. That day was Monday just gone, so here's my marble!
I used Zoya Kristen as a base, and then marbled with Kristen, as well as Zoya Skylar and Zoya Yummy. I think it came out great. Have a close up!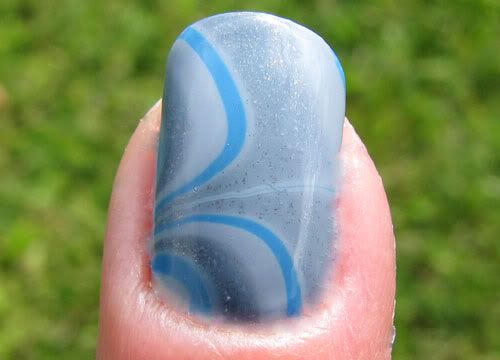 The shimmery particles from Skylar look so cool up close.
Click below to check out what the other girls came up with!