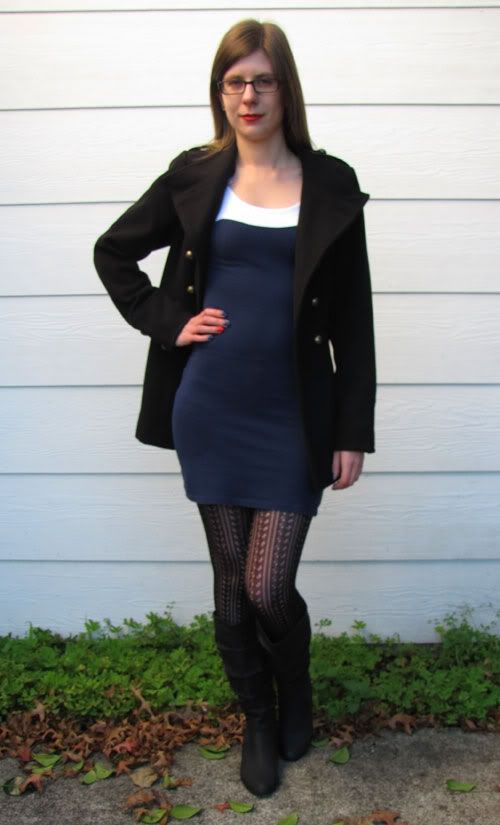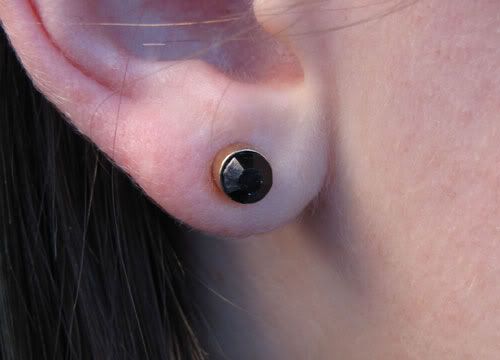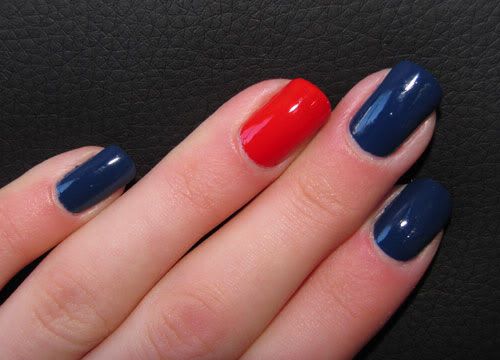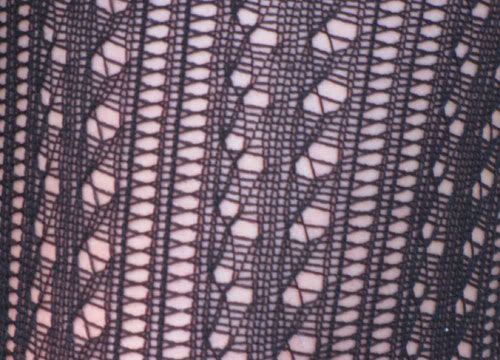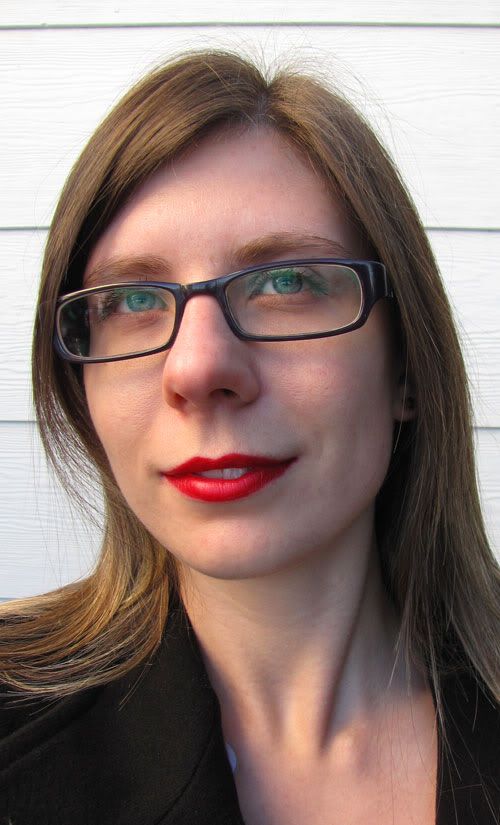 Dress: Supre via TradeMe (secondhand)
Coat: Garage @ The Warehouse
Tights: I can't remember!
Boots: Garage @ The Warehouse
Earrings: eBay (new)
Make up: Eyes -CoverGirl LashBlastFusion mascara in Very Black; Lips - NYX Jumbo Lip Pencil in Plush Red; Face - Nivea Visage Young tinted moisturiser, and Australis concealer; Nails - China Glaze First Mate and Zoya America
Ugh, many apologies for the blurry and grainy full outfit shot! For some reason all of my photos came out like that today. I'm not sure whether it was the lighting, or maybe my camera was still on macro mode or something. The boyfriend, a.k.a. the photographer, claims not to have touched any settings, but do we believe him? Anyway, I'm sure we can cope with one yuck photo this time and I'll make sure the rest from now on are better.
It only just recently occurred to me that blue and red pair well. Well, actually, it occurred to Keiko Lynn quite a while ago, but I'm allowed to live vicariously through her, right? I think it gives a very nautical vibe. Instead of pairing my red with bright blue I went with a navy. I also went a bit more subtle (read: lips and nails) in case the whole thing flopped and I ended up looking more like a walking flag. Which in the case of these shoes, isn't actually a bad thing, but in terms of attending class and walking the streets around my house, it is.