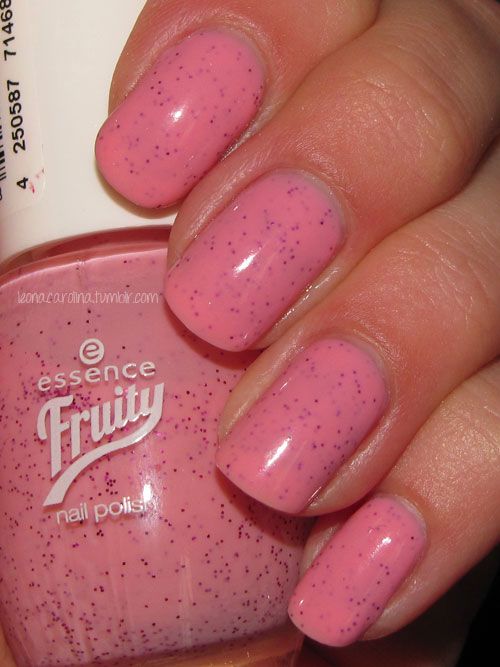 Today's NOTD is Essence Mashed Berries from the recent limited edition Fruity collection. Big thanks to my friend Ruth for hooking me up with my lemmings from this release!
This is three coats. The first two were patchy and a bit streaky so a third was a must for full opacity. Despite this, the formula was good, although thicker coats were better. Next time I wear this polish I will wear a base colour - maybe something like OPI Pink Friday or China Glaze Dance Baby.
I got a great compliment from a friend while wearing this polish today. She said that it was a pretty colour on me and out of all the polishes she's seen on my nails, this was her favourite. Isn't that awesome?