Yay - a post! I'll talk a bit about where I've been after some photos of polish!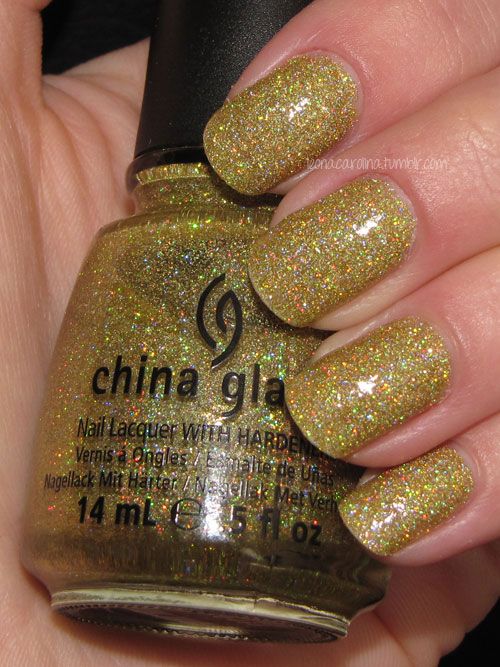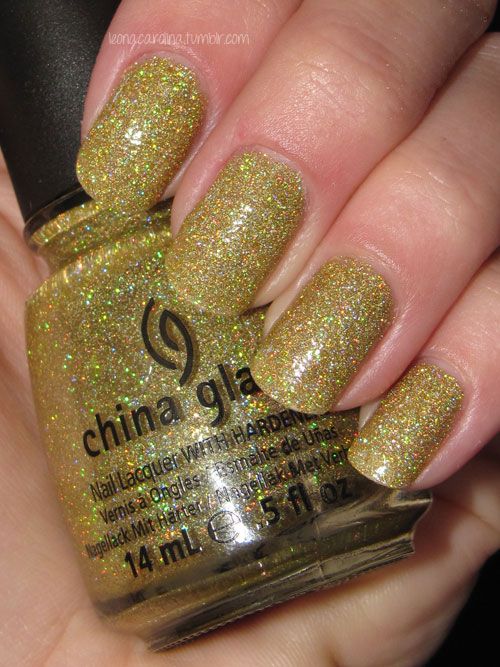 These photos show two coats of China Glaze Ultamate Holiday, a scattered holographic microglitter that leans to the yellow/green side of gold. Ultamate Holiday was an Ulta exclusive polish from Christmas 2011. I'm embarrassed to say that it's taken me almost a whole year to get this on my nails!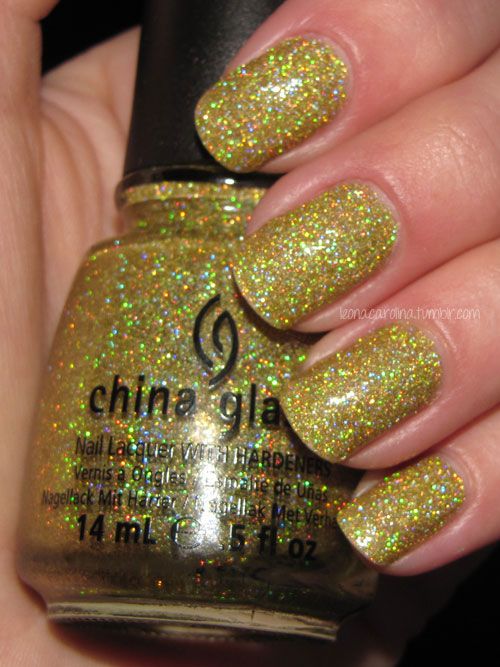 Here's a deliberately blurred photo to show you the holographicalness! And yes, that is totally a word. The effect is apparent even under artificial light.
I chose this polish today as I felt like something cheerful and bright and sparkly would cheer me up a bit. The reason I haven't been posting is that I have been suffering from whooping cough. I've been unwell for almost eight weeks now. It's more of an inconvenience than anything - it flares up at night so I'm often woken from sleep by violent coughing fits, which then means I'm super tired during the day when I have work, university, or just general life stuff to do. The boyfriend caught it off me (whoops!) so he has also been feeling terrible, and between the both of us we have been a very pitiful pair. Last week, I was told that I have a secondary infection (a flu) on top of the whooping cough, plus my asthma is affecting my recovery, so it seems that I'm not quite through the worst of it yet. I'm on a short course of steroids at the moment to try and knock all the bugs out. Hopefully I start feeling better soon! If I never cough again in my life I'll be happy.