Recently, I placed my first order from the indie nail polish store Smitten Polish. One of the polishes I bought was Hydrangea, and today I have swatches of it for you!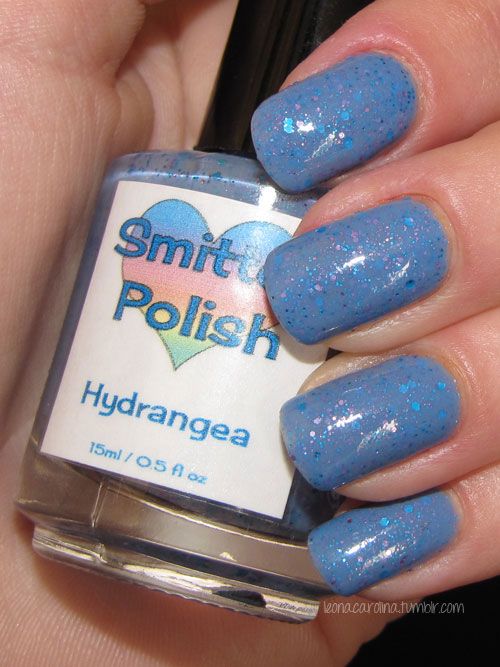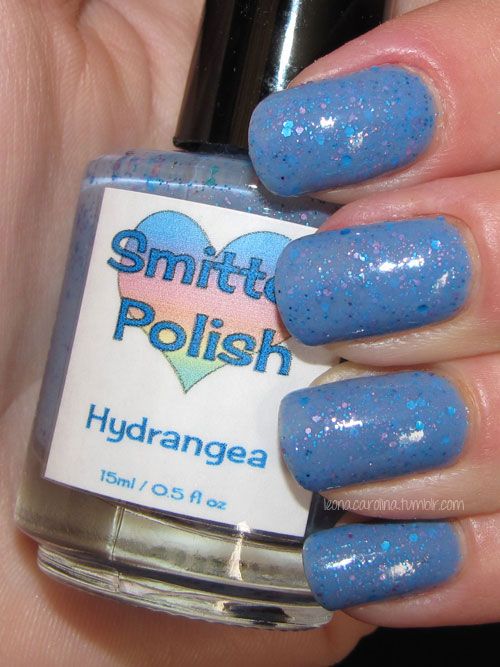 The above photos are all taken with flash, and show three coats of Hydrangea plus top coat.
Hydrangea is a periwinkle (cornflower?) blue base, which leans a teeny bit lilac in some lights, with blue and pink glitters in assorted sizes. Hydrangea is super pretty and very unique. I have very few periwinkle blues in my collection, let alone any others of the glitter sandwich variety!
Hydrangea applies very well and the glitter disperses evenly across the nail with little effort. I needed three coats for full opacity due to my white tips but if you have nubbins two coats might do it for you! A great first experience with Smitten Polish for me - two huge thumbs up for Noelie and her wonderful creations.
Keep up to date with Smitten Polish, new polish releases, and upcoming restocks through Noelie's blog or the Smitten Polish Facebook page.