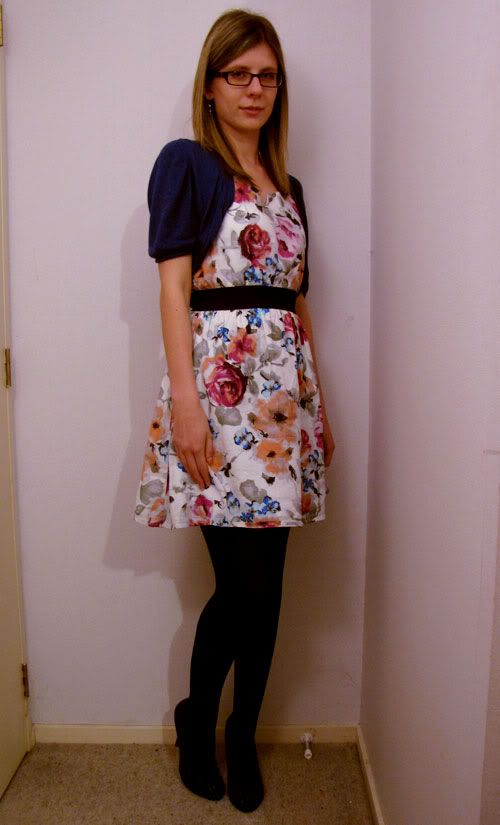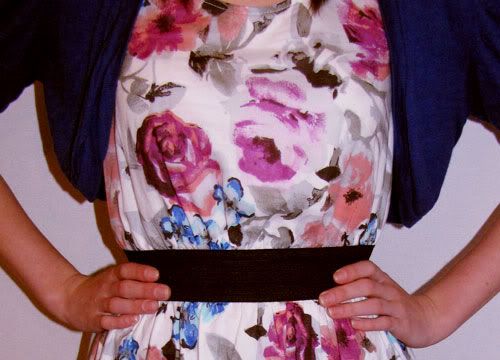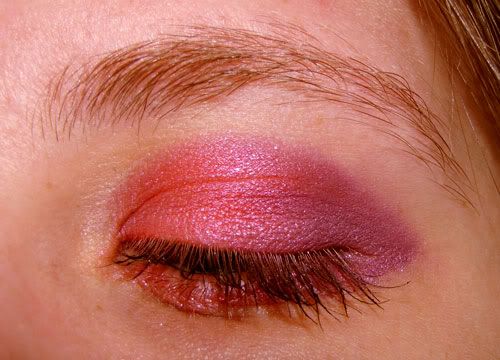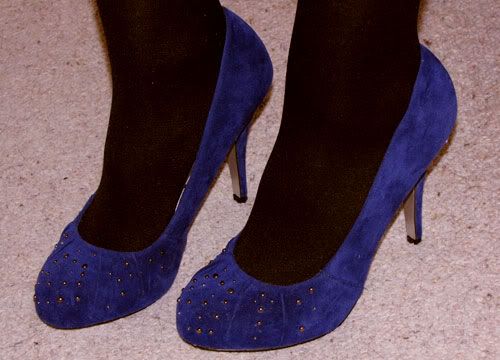 Dress: Ignite @ Farmers via TradeMe (secondhand)
Cardy: Garage @ The Warehouse
Tights: Garage @ The Warehouse
Shoes: Garage @ The Warehouse
Earrings: The Warehouse
Make up: Eyes - NYX Eyeshadow Base in Skin Tone, NYX Jumbo eyeshadow pencil in Milk, Glamour Doll Eyes eyeshadow in Strawberry Cupcake, Beauty From the Earth eyeshadow in Triple Berry, and CoverGirl LashBlast mascara in Very Black; Face - Australis concealer
Where: Around the house.
Yes, I did wear a dress and heels around the house today! I had two reasons to celebrate so I was allowed to. Firstly, I got back the last of my exam results. I got three As for my three history papers! I am so excited because this means I can move on to sit my history honours next year… which includes writing a 7000 word dissertation (eek!).
My second reason to celebrate is that today is my one year blogiversary. Happy birthday, blog! It's been an interesting year. I still don't have much of an audience but I don't mind - I started this blog for my own selfish reasons (to increase my confidence and self-esteem) and I will continue it for the same ones, readers are really just an added bonus as far as I'm concerned! I'm still gaining positive experiences from blogging regardless of numbers of followers.
There's going to be a few changes around Leona Carolina's Closet in the next few weeks. First, a new theme/layout. I was hoping to have a custom one of my own launched today, but I have zero html experience, and the boyfriend didn't get around to it (boys, sigh!). I am also introducing a few new types of post - one of these having been prematurely debuted in previous weeks (dedicated NOTD posts). Other new topics will include beauty product reviews, EOTDs, hauls, and 'spotlight on' posts which will highlight cool brands and their products. The intention is to make LCC a bit easier to digest (specifically, no more haul rambles at the end of an outfit post!) and to allow readers to filter posts dependant on their own interests, as well as making blogging easier for me, by allowing me to still post on days where I don't have time for outfit photos. I'm finding that I'm becoming more and more obsessed by make-up as days go by and as much as I'd like to keep LCC as a daily outfit blog, I would also like to introduce some of my beauty interests to it!
Don't worry - if make-up is not your thing, I will be keeping the blog focussed on daily outfits. They will still be central to my content.
That's a big enough wall of text I'm sure, so let's end this post by looking back on my first ever blog post. What did I wear one year ago today?