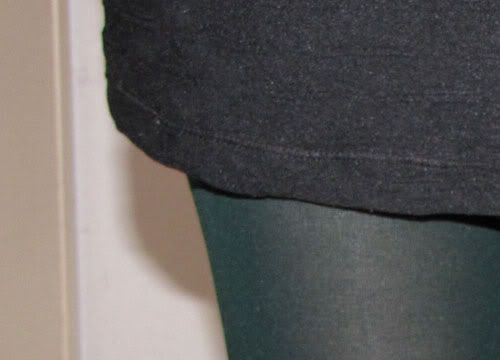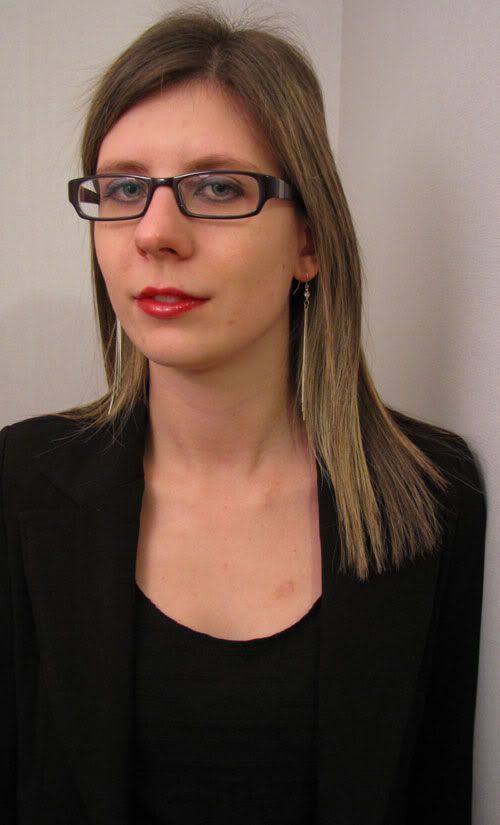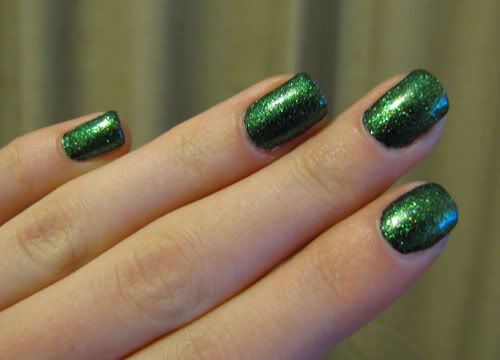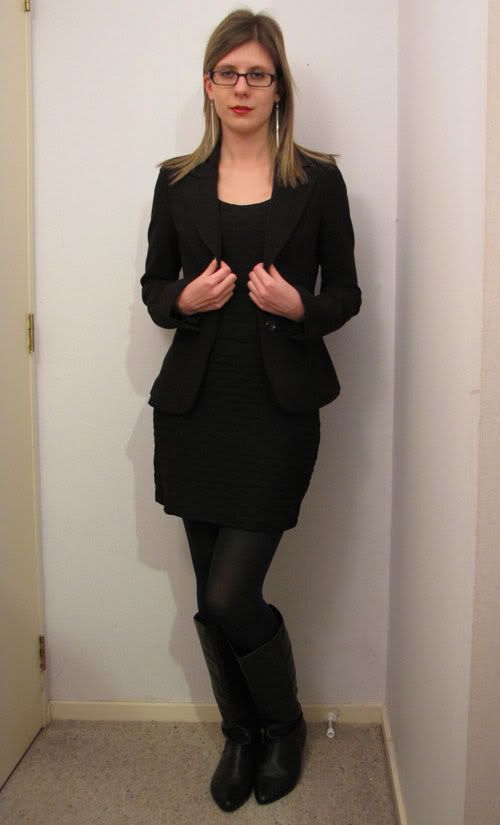 Dress: Garage @ The Warehouse
Blazer: Garage @ The Warehouse
Tights: eBay (new)
Boots: Garage @ The Warehouse
Earrings: Dollar Store
Make up: Eyes - Designer Brands Kohl eye pencil in Malachite, Chi Chi eyeliner in Glamazon, and CoverGirl LashBlast mascara in Very Black; Lips - NYX Megashine lip gloss in Sunrise; Face - Nivea Visage Young tinted moisturiser, and Australis concealer; Nails - CR Black, and NYX Girls Emerald Forest
Where: Out to dinner.
This outfit didn't quite get to where I wanted it to go. I know exactly the shoes I would have worn with it, but I don't own them - yet. I have been eyeing them up for months, and the second they go on special, they sell out of my size! I will make them mine soon, with any luck. I also would have loved to wear a long, silver necklace, but I ended up running out of time to get ready and opted for long earrings as an alternative. I am wearing green tights, not black!
The boyfriend and I went out for dinner tonight to celebrate our sixteen month anniversary. Yes, I know it's not really a special anniversary to commemorate, but we had a voucher for this particular restaurant, and why not? We went to a place called Gengy's - you fill up a bowl with your choice of meats, vegetables, oils, sauces and condiments, and they cook it on a hotplate in front of you. Not just any hotplate though, a 600 degrees celcius one. It's all-you-can-eat too, so great for those with hollow legs like the boyfriend and I. For desert, they cook these awesome pancakes, and you can pile on whatever flavour of ice cream and topping you like. It's one of those places where you probably could do the food at home yourself, but the experience and atmosphere is why you go back!
charleytakeabow likes this
leonacarolina posted this