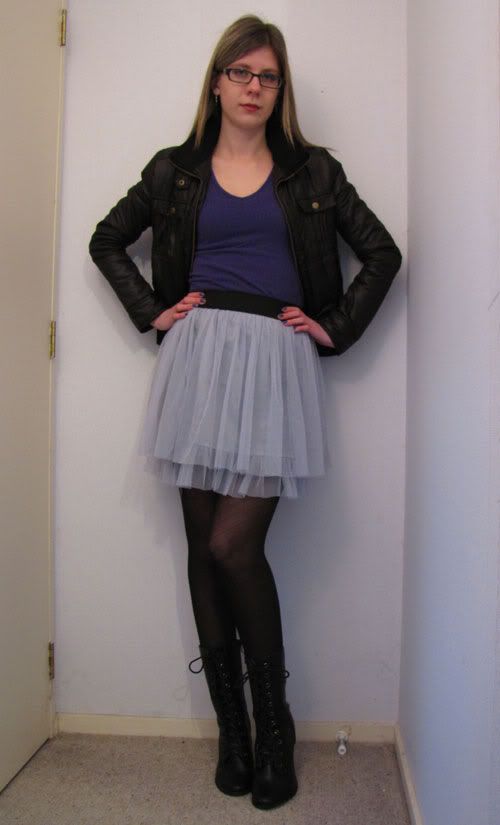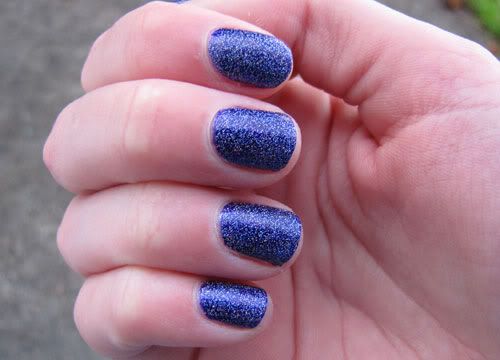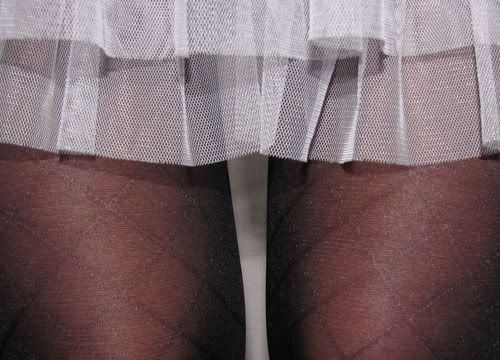 Top: Garage @ The Warehouse
Skirt: eBay (new)
Jacket: Garage @ The Warehouse
Tights: I can't remember!
Boots: Garage @ The Warehouse
Earrings: Gift
Make up: Eyes - NYX Eyeshadow Base in Skin Tone, NYX Jumbo eyeshadow pencils in Purple and Slate, Sax eyeshadow in Touch of Grey, purple eyeshadow from BYS Metallics palette, and CoverGirl LashBlast mascara in Very Black; Lips - Darling Girl Cosmetics holo-gloss in Rolling in the Deep; Face - Australis concealer; Nails - Kleancolor Metallic Purple and Kleancolor Holo Chrome
There's not a whole lot to report today. I've been unwell on and off for the past few days. I took Sunday off work and slept all afternoon, which helped a bit. I thought I was getting better but it hit me again yesterday.
Photos really don't do my eyeshadow justice. The crease colour was this amazing purple/blue duochrome. It looked incredible, it's a pity it didn't photograph well.
I love the harshness of the jacket and boots in today's outfit against the soft grey of the skirt. It's kind of sweet and sour.