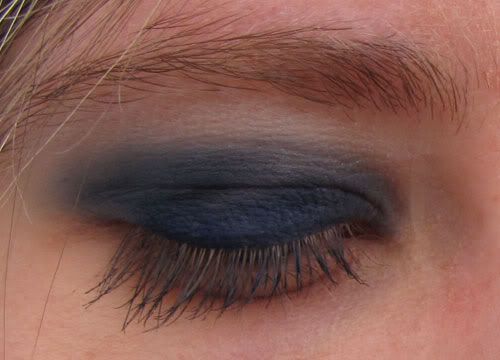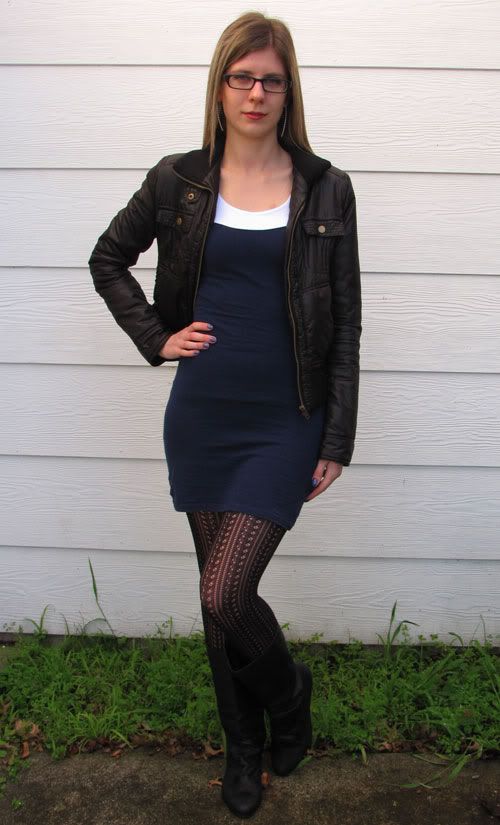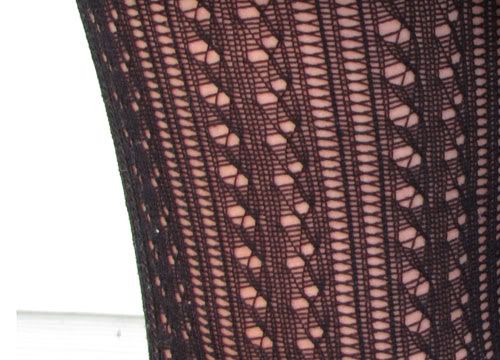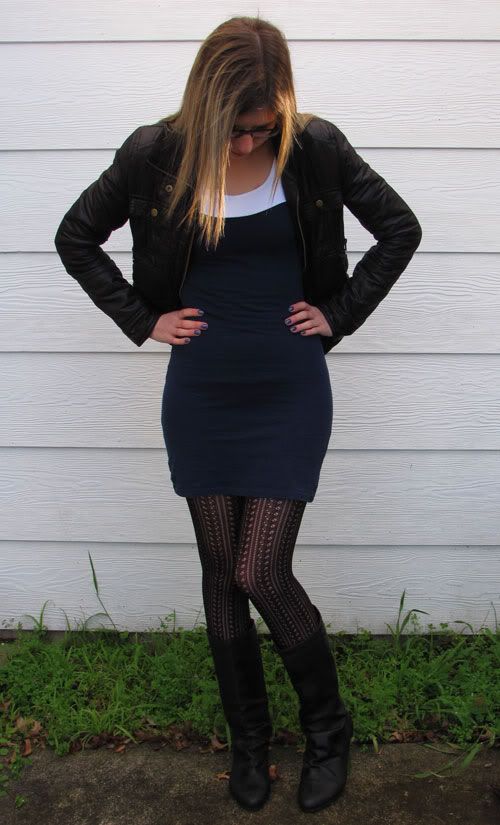 Dress: Supre via TradeMe (secondhand)
Jacket: Garage @ The Warehouse
Tights: I can't remember!
Boots: Garage @ The Warehouse
Earrings: Dollar store
Make up: Eyes - NYX Eyeshadow Base in Skin Tone, Glamour Doll Eyes Foil Me, Glamour Doll Eyes eyeshadow in Ahoy Sailor, matte navy and matte white eyeshadows from Wet n Wild ColorIcon eyeshadow palette in Pride, and CoverGirl LashBlast mascara in Very Black; Lips - Madame Milly lipgloss; Face - Australis concealer
I would have loved to wear different boots with this outfit today, but five hours of class doesn't really motivate me to wear heels. I don't want to fall over in front of a lecture full of people, I don't want blisters, I don't want to be uncomfortable. Unfortunately it takes me a while to wear in a pair of heels and I don't wear my shoes enough to get to that point, because I have so many!
Another thing I have too many of, is tights. I can never remember these days were I purchased my tights, unless they are particularly unique. I've had many of them for years - they were one of my first obsessions. I store mine in 60L storage tubs, and I'm ashamed to say that I have completely filled (to the point of overflow) two of these. Yes, that indeed means I have 120L of tights. But who else do you know that can quantify their tights in litres?
mymaneblog likes this
charleytakeabow likes this
leonacarolina posted this